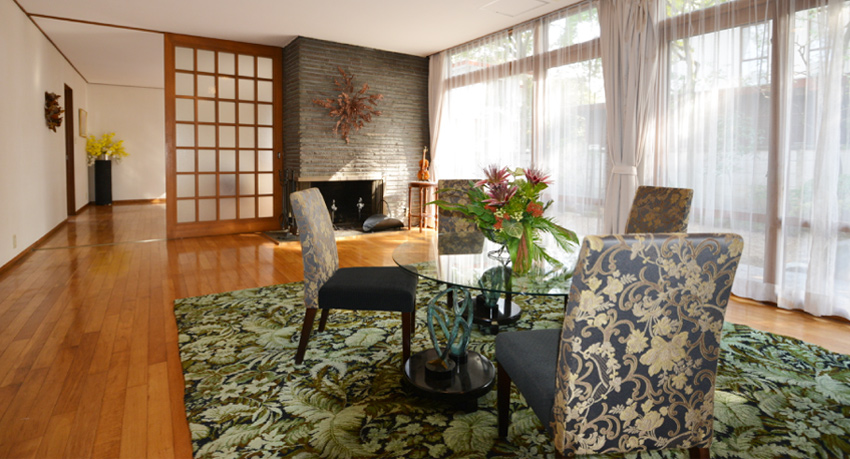 An Oasis in an Urban Area, Where You Can Feel The Seasons.
Detached House With a Large Garden in a Quiet Area Greenery surrounded by greenery.

Tokugawa Village is located within a 5-minute walk to the JR Mejiro Station, and central Tokyo can easily be accessed by car.
There are 33 houses for rent specially designed for foreign residents in the Village. Each property is a 3-5 LDK house with a garden, a large storage area, and parking, amounting to an exclusive area of 190-290 m2.
Each property was designed taking the lifestyle of foreigner residents into consideration and has a different design so that you can choose one that suits your lifestyle. Some properties have a maid room.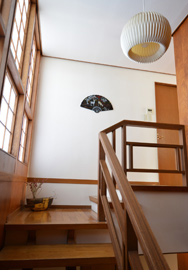 Exterior
All houses in Tokugawa Village are two-story wooden structures designed to be in harmony with the surrounding greenery.
You can enjoy the beautiful view of the surrounding nature through the large windows.
The interior design offers the warmth of wood. This design, in harmony with nature, enriches the lives of residents in Tokugawa Village.
Interior